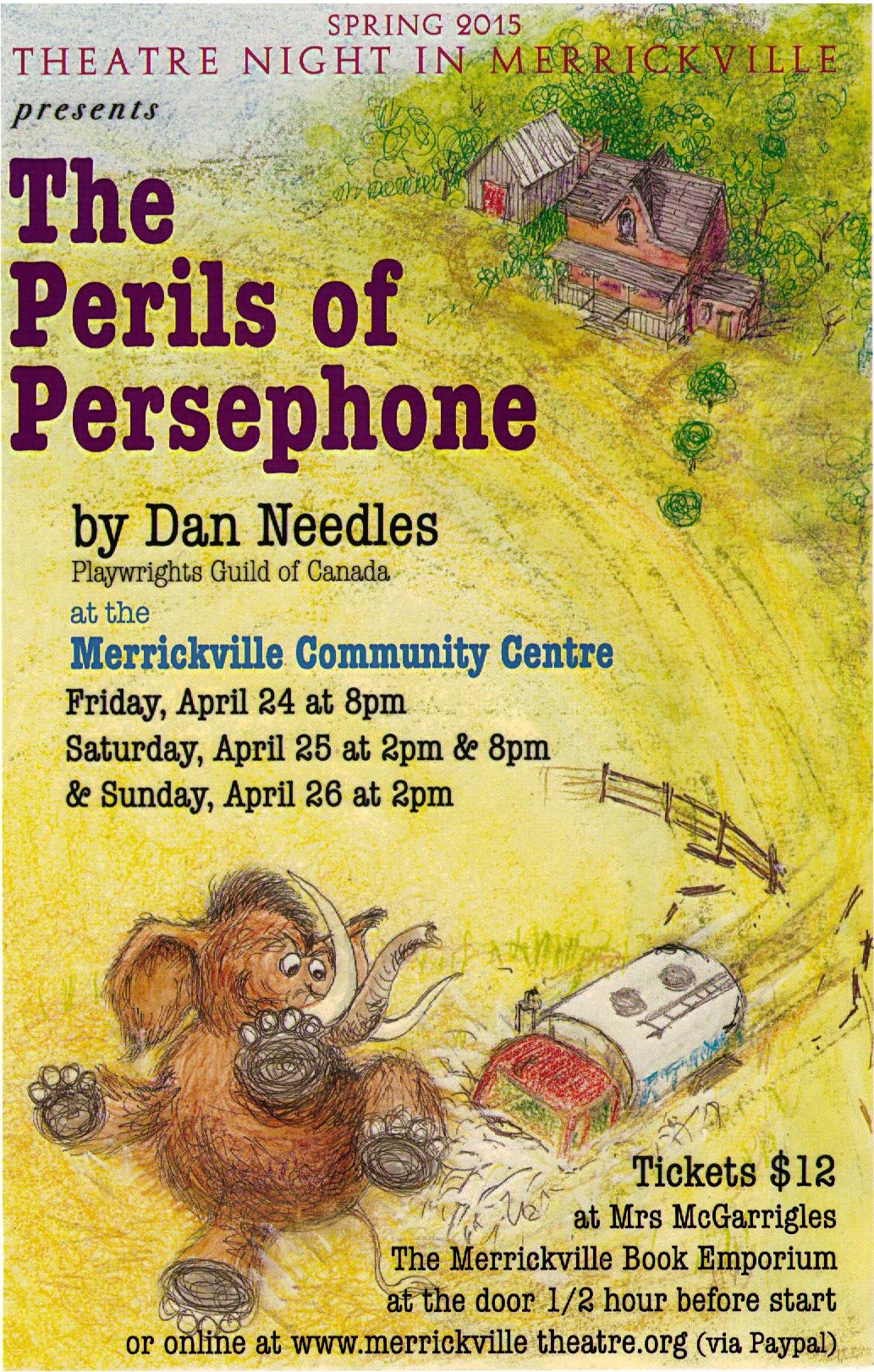 Theatre Night in Merrickville is excited to announce that production is underway on our Spring production of The Perils of Persephone by Dan Needles.
Originally commissioned and premiered by the Blyth Festival, Blyth, Ontario, Canada, in 1989, The Perils of Persephone shows what happens when a mysterious truck bearing the word "atomic" crashes into the swamp near the Currie family farm in rural Ontario of the late 1980s. The play gently satirizes the division between rural and urban living as the canny farm folk are pitted against suited government city dwellers bent on covering up this apparent nuclear mishap.
Performances:
Fri. Apr. 24 at 8pm
Sat. Apr. 25 at 2pm
Sat. Apr. 25 at 8pm
Sun. Apr. 26 at 2pm
The play will be performed at the Merrickville Community Centre at 106 Read St.