By Norm Foster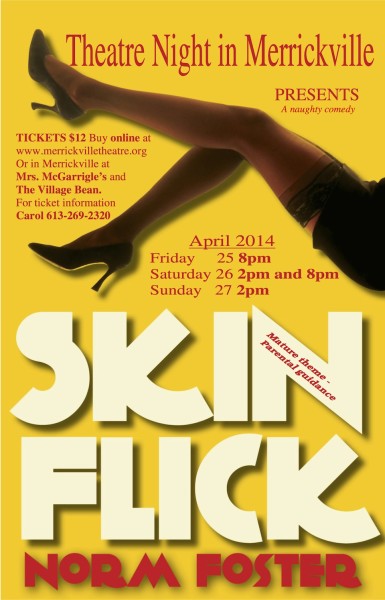 Get rid of these long winter blues and buy your tickets for a hilarious rather naughty romp with a mature theme that will leave you laughing and wanting more. A comedy about four innocent people caught in the headlights of making an adult film. The characters' shock and discomfort, as well as in the way Foster uniquely tells the story by way of Rollie, a charming narrator who uses asides to the audience about the play and even the playwright himself, all add up to pure fun! Naughty and affectionate all at once.
There will be four performances at the Merrickville Community Centre:
Friday Evening, April 25th at 8:00pm
Saturday Afternoon, April 26th at 2:00pm
Saturday Evening, April 26th at 8:00pm
Sunday Afternoon, April 27th at 2:00pm
This play contains mature subject matter for adult audiences.
***
Rehearsals have been going on for several months now and the actors are looking pretty polished. Here are a few impromptu pictures taken during a recent rehearsal…